Help Fund NEW Church Planting Efforts in S. Asia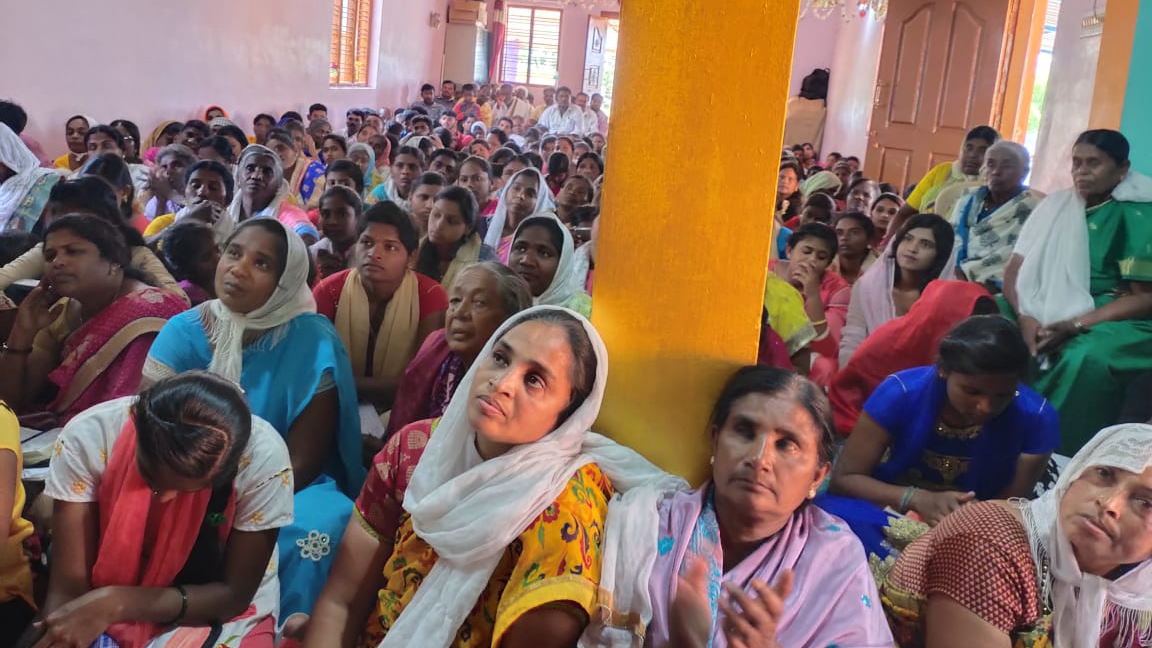 In this region, less than 2% of the population is Christian. Will you help us bring the Gospel here?
$2,500
raised by 1 people
$10,000 goal
Update #2
Update posted 31 minutes ago
As we approach the end of the year, we want to share a story that highlights the profound impact of our church planting efforts in India. This story is a testament to the power of faith and the transformative work that your support enables us to accomplish.
Allow me to introduce you to Daniel, a man whose life journey took a remarkable turn thanks to the love and grace of our Lord.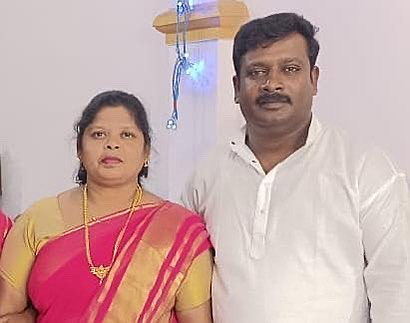 Daniel is married to Usha, a prayerful woman who played a pivotal role in his life. Daniel's parents are devoted Christians who provided a strong foundation in his upbringing. However, there came a time when he began to drift away from the Lord. He found himself ensnared by addiction, particularly alcohol, which led him down a destructive path. He would return home late at night, intoxicated, creating turmoil in his life. His actions eroded his dignity in the community, church, and within his own family.
Despite the challenges and pain she endured, Usha remained steadfastly by his side, offering love, care, and unwavering support. 
Daniel's life took another difficult turn when a sudden decline in his income plunged him into financial trouble. This added to his burdens, pushing him into a state of despair and depression. He felt hopeless, lost, and broken.
However, in the midst of this darkness, the Lord spoke to Daniel. 
One day, their church pastor visited their home and shared a message from the book of Acts. This message touched Daniel's heart in a profound way. From that moment, he began to fervently pray for the Lord's help and surrendered his life to Jesus.
Through God's grace, Daniel overcame his addiction and drew closer to the Lord with each passing day.
He experienced a transformation of heart and gave his life completely to Jesus.
After his life-changing encounter, Daniel felt a calling to share God's love with those who were lost and in need of salvation. He developed a burden for ministry and evangelism, dedicating himself to spreading the Gospel to those in darkness. He engaged in ministry by distributing gospel tracks and venturing into villages as led by the Lord.
Through the church, Daniel found a platform to serve the Lord and further his mission.
It was here that he discovered the disciple-making movement, understanding the importance of raising obedient disciples and spreading the Gospel effectively through DBS (Discovery Bible Study) groups.
Despite the challenges, including opposition from Hindu nationalists that disrupt their house church gatherings, Daniel and his fellow believers press on with unwavering faith. They continue to advance their ministry, guided by their commitment to sharing the love of Christ.
As we reflect on Daniel's journey and the countless lives being impacted by our mission, we come to you with an important call to action.
We have set an ambitious goal of raising $10,000 for our church planting project in the Kolar district. This project involves training pastors in Discipleship Making Movements, and assisting them in building their church buildings.
Your support can make a significant difference in the lives of individuals like Daniel and countless others who have found hope and transformation through Christ. Please consider contributing to our campaign here.
Your generosity will enable us to continue our mission of spreading God's love and making disciples in India.
We also ask for your prayers for Daniel, his family, and his ministry. Pray for their protection, strength, and for the fruitful work they do despite the challenges they face.
Thank you for being a vital part of our mission and for your continued support.
We've spent 9 years serving in a district in South Asia, and are praising God that we've seen 900 churches planted and more than 20,000 people come to know Jesus! 
We've trained and mobilized 281 national missionaries and that number continues to grow with our strong leadership training program and the hunger for the Gospel that we see among the local people.
Our trusted ministry partner who works all over this part of the world has invited us to partner with them in pioneering a new district. 
We chose this district because the need is so great.
According to the Joshua Project:
+ 1.9 million people live here 
+ 209 unreached people groups are represented 
+ Less than 2% of the population here is potentially Christian. 
+ 80% are Hindu
+ 18% are Muslim
+ The rest are a mix of various tribal and regional faith groups. 
The good news about Jesus needs to be shared! 
Your gifts will help us build physical places for the churches to meet, provide support and discipleship to our pastor network and further the Gospel in South Asia!
Here's one story from this district that shows the redemptive power of Jesus Christ!
Rama: From Darkness to Faith
Meet Rama, a man born into a devout Hindu family in South Asia. Despite the family's unwavering commitment to Hinduism, life was a struggle. Rama's father fell ill, and financial burdens loomed.
In 1994, two strangers introduced them to Jesus. Desperate for healing, the family embraced this new faith, believing Jesus to be just another deity. Remarkably, his father's health improved.
Rama faced his own challenges, quitting his studies to support his family. In 2000, he received a divine calling for ministry. With theological training, he returned to his hometown, married, and had a child.
Today, Rama leads a congregation of 80 people and is actively involved in disciple-making. His journey exemplifies the transformative power of faith!
Your support helps us train and equip pastors like Rama as we seek to build church buildings and spread God's love through our church planting efforts. Thank you for partnering with us!
**Rama is the name used to protect his identity.