Help Fund Soccer Discipleship Outreach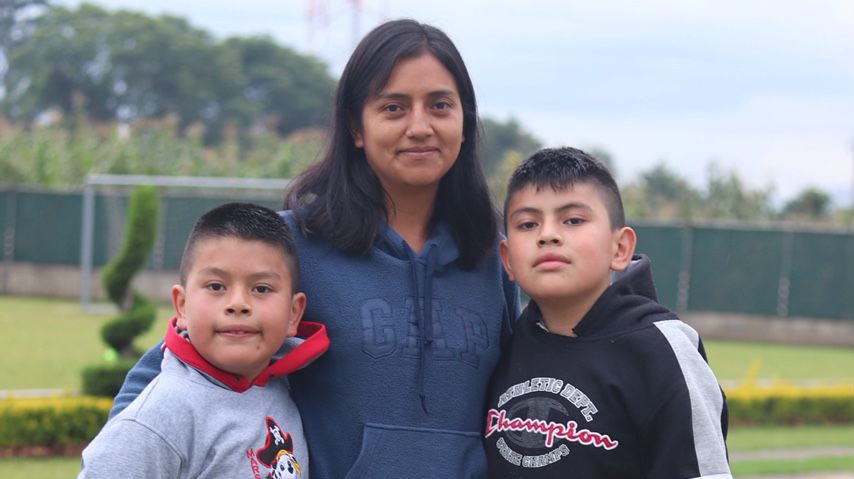 Soccer has been an incredible vehicle to reach the people of Guatemala with the Gospel!
$400
raised by 3 people
$3,500 goal
Update #1
As the year draws to a close, we're excited to share the incredible impact that's been made through our soccer discipleship program, "Linces," here at our Base in Guatemala. 
At Linces, we believe in providing a safe and nurturing environment for children to thrive, both spiritually and physically.
Allow us to introduce you to the Gonzalez family: Father Juan, Mother Juana, and their four children, Messi, Darlyn, Bryan, and Brandon. When we launched our sports academy, they were the first family on our minds.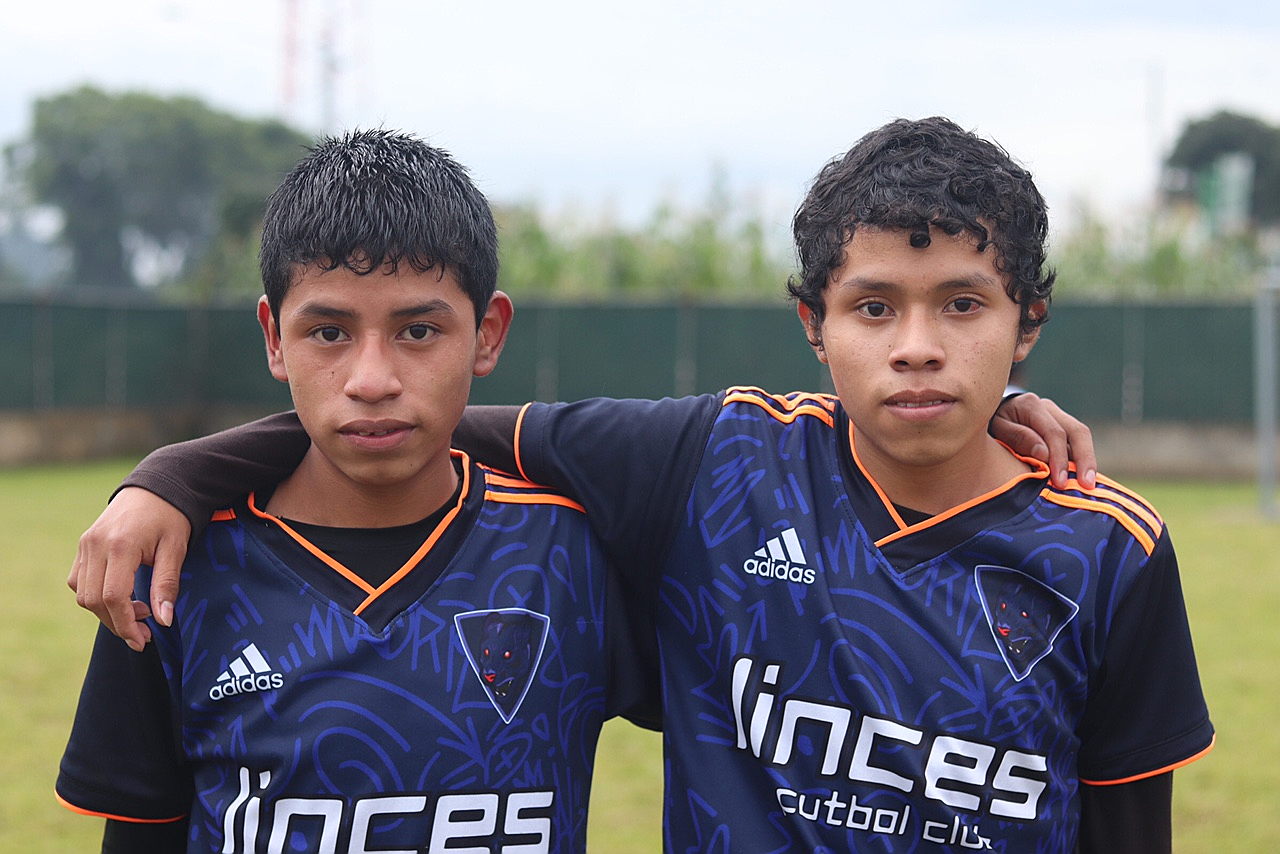 Their journey began with challenges rooted in cultural and spiritual beliefs. Wearing sports uniforms, especially shorts, conflicted with their faith. Through prayer, compassion, and patient dialogue, we navigated these obstacles with love.
With time, the Gonzalez family underwent a profound transformation.
They evolved from average students to academic leaders.
They transitioned from isolation to a loving circle of friends.
Their faith blossomed into a deep and meaningful relationship with God.
Today, the Gonzalez children are not only dedicated participants in our program, but have also shown remarkable growth, both athletically and spiritually. We were able to show them some extra love by gifting their mother with a wood-burning fuel-efficient stove, which she received with immense appreciation!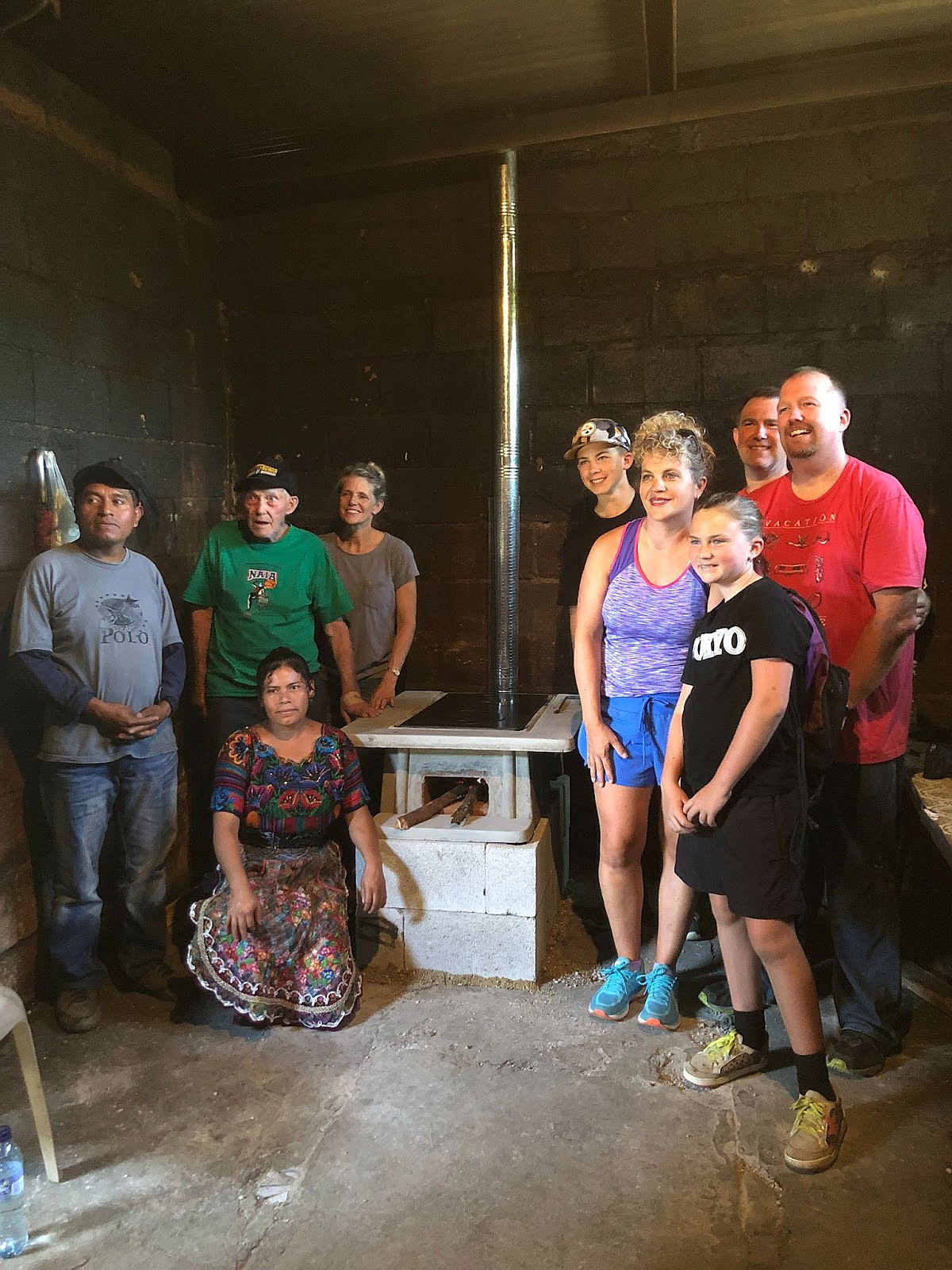 This heartwarming story is just one of the many examples of how your support has allowed us to create positive change in the lives of these children and their families.
As we approach the end of the year, we invite you to join us in making a lasting impact.
Will you help us reach our goal of $3,500 for the Linces Soccer Academy?
If you'd like to gift, you may do so here. 
Your gifts will help us continue providing a secure and enriching environment for these young hearts to grow in faith and skill.
Together, we can inspire transformation, one goal at a time.
Thank you for being a vital part of this incredible journey, and for your unwavering support in establishing God's Kingdom in Guatemala.
Blessings, 
Kevin Applegate
At our Linces Soccer Academy, we believe in providing a safe and nurturing environment for children to thrive, both spiritually and physically. We've seen powerful transformation happen in the lives of our students and their families as a result of this ministry. 
This year, we'd like to raise $3500 for the soccer discipleship program. 
Here are some ways  your gifts can make an impact:
$ 30 gift covers sports cones for training

$100 gift covers their water bottles

$135 gift covers transportation to and from soccer tournaments

$140 covers goal keeper gloves

$250 gift will cover soccer balls for our athletes for a full year

$500 covers the athletes soccer uniforms 
We also provide counseling and Bibles. Thank you for your generosity!
Your generous donation will help us continue our work in providing a nurturing and faith-filled environment for these children and their families -- families like the Wiwi's. 
Their story is one of unwavering faith, remarkable transformation, and relentless perseverance. 
Overcoming Bullying Through Sports
The Wiwi Family is a respected and influential presence in their community. They are known for their strong spiritual leadership, and their dedication to their faith has been unwavering. 
However, their sons, Kennet and Leiser, faced relentless bullying due to their struggles in sports. 
This led to their withdrawal from social activities, causing them to stop playing and interacting with other children.
Despite their initial reluctance, Kennet and Leiser joined our sports academy. 
Through the guidance of our dedicated coaches and the power of faith, their lives began to transform. 
The devotional aspect of each training session became their favorite part, and they started attending not just for sports, but to engage with the devotionals and learn more about Jesus. 
Gradually, they became more involved, interacting with other children and excelling in physical education class.
Today, Kennet and Leiser have blossomed into highly talented soccer players with numerous friends in their community. They no longer shy away from playing and have embraced a life of faith and sportsmanship.
Will you help us make an eternal impact in kids lives like Kennet and Leiser? Through soccer, we are making a huge impact!
Your Support Matters:
The Wiwi Family's journey is a testament to the transformative power of faith and the incredible blessings that can emerge from life's most unexpected challenges. Your contribution can help us continue to provide guidance, mentorship, and a safe space for children like Kennet and Leiser to thrive and discover their potential in Christ.
Join Us in Making a Difference:
Donate Now: Enter your gift amount above to be a part of this heartwarming mission.

Spread the Word: Share this campaign with your friends, family, and network to multiply the impact.