Matching Gift: Empower Young Leaders in Eswatini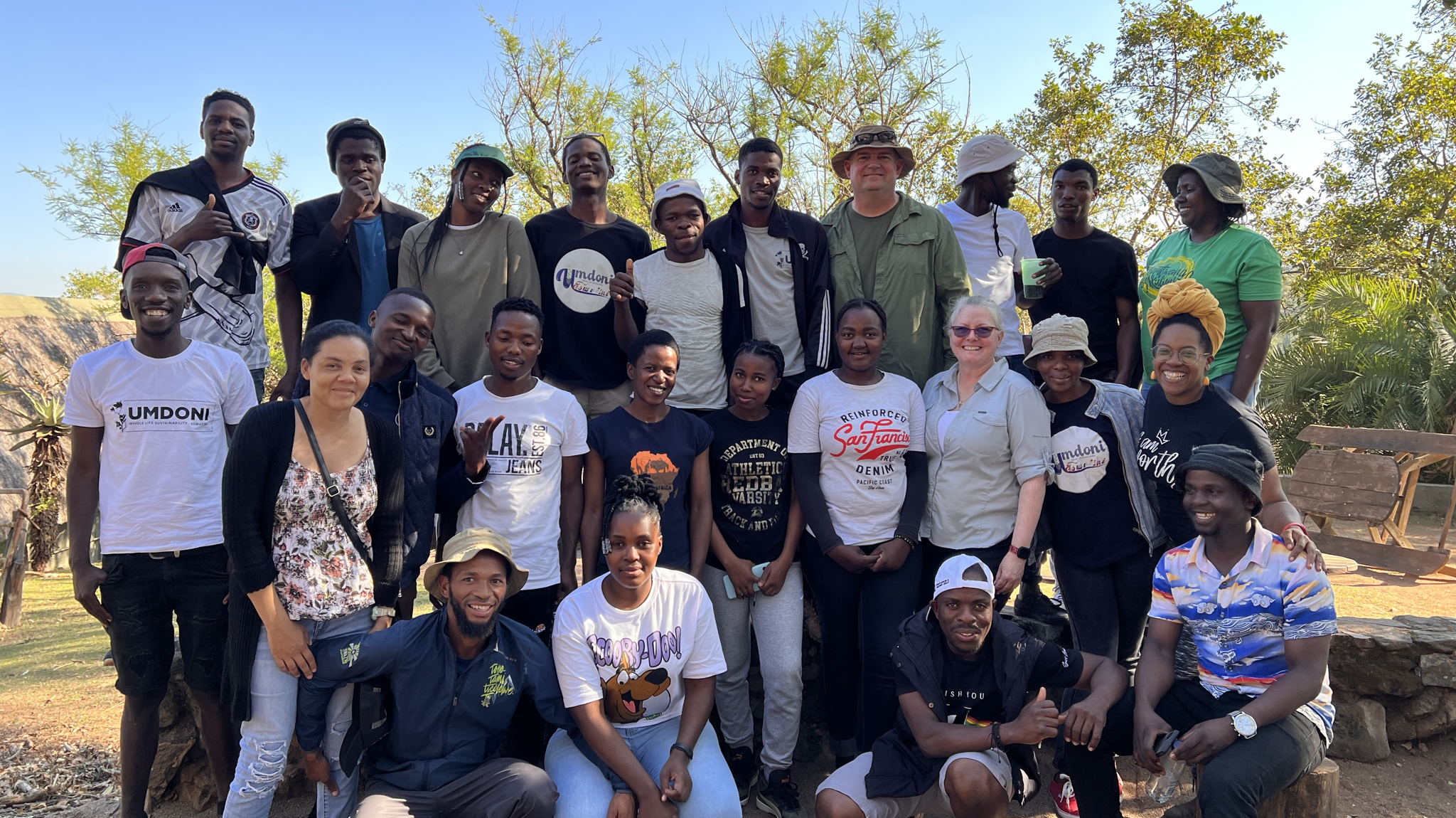 Every dollar will be matched up to $50,000. The SLA is raising up world changers. Will you join us?
$20,045
raised by 10 people
$100,000 goal
Update #3
Update posted 5 hours ago
This tale takes us to the inspiring journey of Phumzile, a shining star in our Swazi Leadership Academy.
Phumzile is a Year 4 student who lives with her classmates at Umdoni Farm. She possesses qualities that are not just commendable, but truly remarkable. She's well spoken, polite and incredibly hard-working. Her ongoing training at SLA has set her on a unique path to working for one or the most popular businesses Eswatini - Ngwenya Glass.
Located north of Mbabane, the capital of Eswatini, Nawenya Glass has been creating world class glassware from 100% recycled glass since 1987. Visitors from around the lobe make their way to Ngwenya Glass to acquire high-quality glassware, and Phumzile is an integral part of this exceptional enterprise.
At Ngwenya Glass, Phumzile works full-time, Monday through Friday each week, but her role is unlike any other. She operates an organic garden and produces an array of vegetables like lettuce, broccoli, cauliflower, and carrots.
Her unique approach to farming involves using worm juice, a byproduct generated by a setup where earthworms transtorm compost. The organic vegetables harvested from Phumzile's garden at Ngwenya Glass are used to create delicious dishes in the business's onsite restaurant. And when the harvest vields more than the restaurant can use, Ngwenya Glass employees are gifted with fresh, organic vegetables to take home to their families.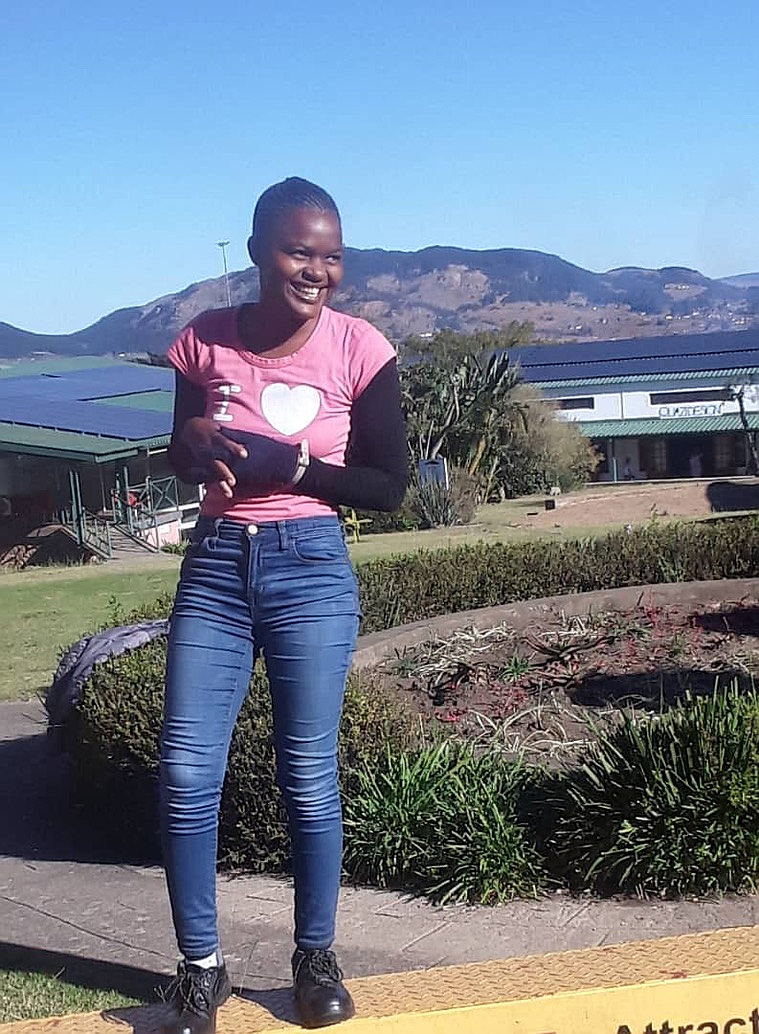 Phumzile's journey, thriving at Ngwenya Glass, is a testament to the value of skills learned while she's been living at Udomi Farm. She's determined to continue working at Ngwenya Glass when her Year 4 SLA training comes to a close.
Her advice and encouragement to students is both heartfelt and impactful.
She advises them not to focus exclusively on any one aspect of training but to wholeheartedly apply themselves to the multitude or topics covered.
We love Phumzile and are excited to see the Lord's plan unfold in her life.
As we rally together to continue uplifting lives and building futures in Eswatini we invite you to join us in nurturing dreams and honing skills, much like Phumzile. We remain steadfast in our commitment to empower, educate and inspire. 
Our doal is to raise $100,000 to support the Swazi Leadership Academy (SLA), where young leaders receive training that equips them to make a lasting impact in their communities and beyond. Your gifts will help us expand the facility, build a dining hall/classroom, and provide beds for students.
Thank you, 
Scott Borg
A generous partner has offered a matching gift up to $50,000 to help us reach our goal. With your help, we can empower more young Swazi's with opportunities to learn, grow, and lead. 
Our CarePoint system currently serves 5500 children around Eswatini. Each year, young people age out and would benefit from further training so they can attain the Bigger Dreams God has for their lives.
That's why we created the Swazi Leadership Academy -- to equip this next generation to address issues like poverty, disease and fatherlessness.
With nearly 58% of rural Eswatini living on less than $1.90 per day, our heart is to give these young people access to education and job opportunities. 
Thokozani is one young person who was impacted by our efforts. His story began in 2005 when he was a teenager. His mother became a volunteer cook at the CarePoint, and his siblings received food, discipleship and help with school fees so they could complete their high school education.
In 2012, a pivotal moment occurred in Thokozani's life. 
He joined our Swazi Leadership Academy (SLA), a three-year leadership apprenticeship program designed for young adults transitioning from the CarePoints. 
From the very beginning, it was evident that Thokozani possessed a unique gift – an incredible ability to connect with people and a personality that radiated positivity. 
During one memorable training session, each student was asked to proclaim their dream for their country. Thokozani, in his characteristic calm and confident manner, began to speak of Moses' leadership in the Bible and how he aspired to be a similar leader for the Swazi people. 
With unwavering faith, he declared, "I believe God has put something in me that will rise up." 
His words carried a deep sense of conviction that left us all in awe.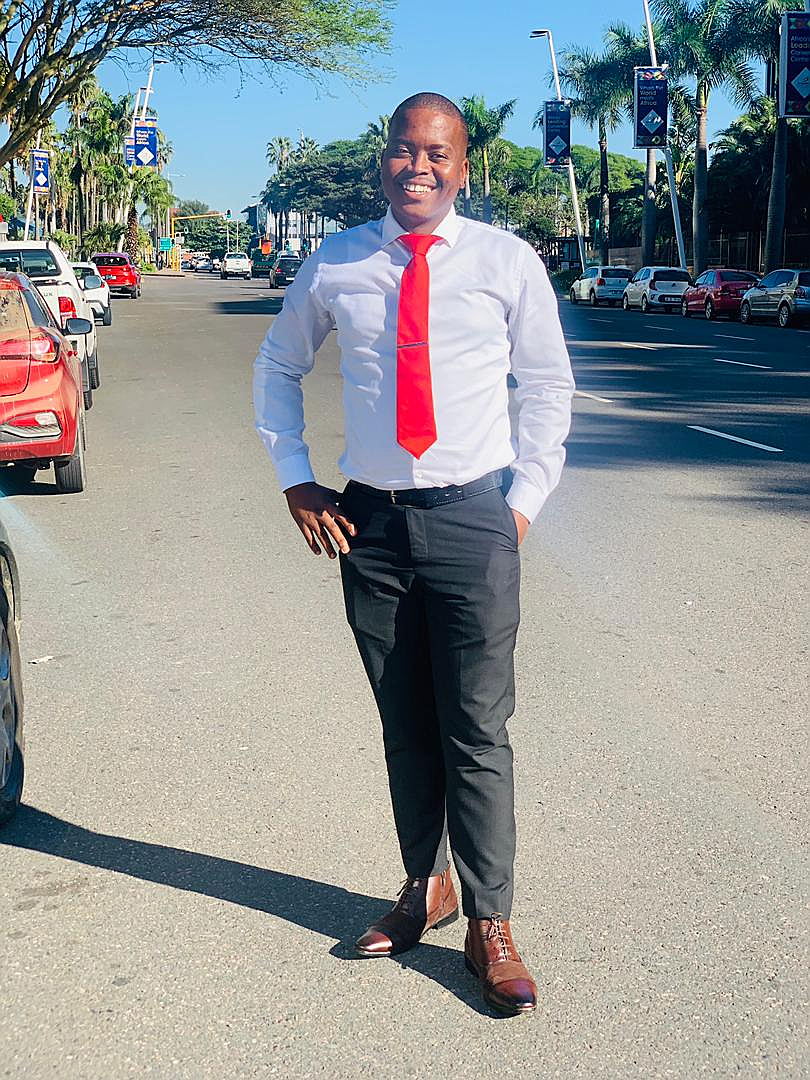 This moment marked the beginning of Thokozani's transformational journey. His leadership continued to flourish, and he joined AIM as a leader in our ministry, where we reach out to fatherless young boys through soccer. 
It was during this time that he met his life partner, and together they welcomed a beautiful baby boy into their lives. Not content to rest, Thokozani used the Dream Fund (provided by AIM) to further his education in Human Resources.
Fast forward to today, and Thokozani is a 31-year-old husband and father working full-time in the Human Resources department of a logistics company. He eagerly anticipates pursuing his Master's degree, all while seeking to become the leader that God has destined him to be.
Thokozani's story serves as a testament to the power of dreams, faith, and unwavering commitment to a vision. 
It embodies the heart of our work in Eswatini and showcases the incredible impact your support can have on young leaders like Thokozani.
Will you help us expand?
To accommodate the growing number of students in our program, the SLA facility is in need of expansion. This includes the construction of a dining hall/classroom and the provision of beds for the students.
Our goal is to raise $100,000
We invite you to be a part of this life-changing mission. Your contribution, no matter how big or small, can help us continue developing leaders like Thokozani who are not just changing their own lives but impacting their communities and the world.
Join Us in Building Dreams - Make Your Impact Today
Donate Now: Enter your gift amount above to be a part of this heartwarming mission.

Spread the Word: Share this campaign with your friends, family, and network to multiply the impact.
Enjoy this video 100% made by the students of our Swazi Leadership Academy!